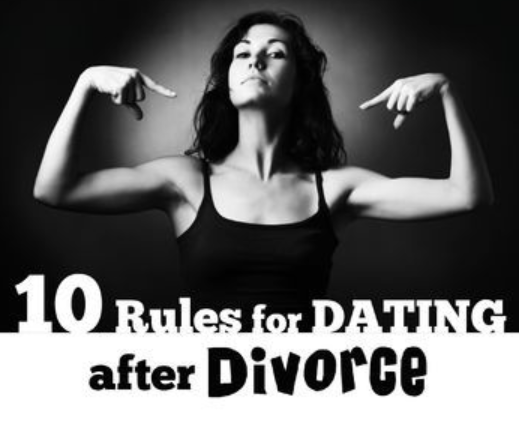 Divorced women know how to sustain a relationship, even if their marriage didn't work out. They offer confidence, experience, and maturity, so dating one can be a smart move.
However, having a failed marriage can leave its mark, which means there may be times when you need to tread more carefully. Being sympathetic to her feelings and not rushing things along is key if you want to form a successful new relationship.
If you're interested in dating divorced women, you'll find it's helpful to follow certain pieces of advice. Every woman loves attention, but you'll need to get things just right if you want to attract a divorced woman without scaring her off.
We've got a few tips and pieces of advice which will ensure you're a hit with any divorced woman you are dating.
How to Seduce a Divorced Woman
Just like any other woman, divorced women aren't all looking for the same type of relationships. Some women are keen to find a new partner for a serious relationship, while others just want to enjoy fun dating. Before you set out to seduce a lady, you'll need to make sure that they're looking for the same thing as you.
Accept the Fact that You're Not the #1
If you like to be the most important person in your woman's world, divorced women who have children might not be the best match. Divorced women's priority will always be their children, so you'll need to be understanding of that. No matter how long you've been dating, a divorced woman will put her children first. If you're not OK with that situation, you would be better looking for a dating partner who is childless.
Show Your Interest
Divorced women are about more than just their marriage status, but their confidence may be at a low ebb after the split. Take time to really get to know her, and find out about her passions while you're dating. When divorced, it may feel like a long time since someone has paid any attention, so she will love being allowed to blossom.
She Doesn't Believe in Fairytales Anymore
Marriages can break down at any age, but divorced women are unlikely to be very young. This means she will have had time to experience the world and may even be financially secure. Thoughtful and considerate gestures will go further than expensive gifts. If you want to woo a divorced woman, show up with a bottle of wine and cook her a meal. Guaranteed to melt her heart!
Take It Slow
A divorced woman may take a while to let you into her life, so you can expect your dating to start off slow and build up. This gives you time to get to know each other, but don't blow it when she's ready to take things further. Getting on well with her family will score you serious brownie points, but don't bring up the divorced woman's ex or her past. If you seem to be digging around for information, she'll feel hurt and betrayed.
Be the Best Version of You
In short, if you want to take your relationship with divorced women to the next level, you need to be prepared to be the man her ex wasn't. Understand what she likes and, more importantly, what she needs, and be willing to give her all of that – and more.
Dating a Divorced Woman: 5 Important Pieces of Advice
If you're hoping to successfully date divorced women, there are five essential pieces of advice you should always bear in mind:
Accept that she has baggage
Women who are divorced come with a history – there's no getting around the fact. If you can't accept and appreciate that she has a past that may influence her needs while you're dating, then you'd be better off looking for someone else.
Take things at her pace
There are many different types of divorce: some are amicable and result from a gradual drifting apart; others are painful and follow years of tough times. A divorced woman's history will take its toll on her approach to relationships, so be prepared to go as slow as she needs.
Don't compare yourself to her ex
If their relationship was so great, she would still be with him. She's divorced for a reason and looking for something new, so just be yourself, and your dating will go without a hitch.
Don't play mind games
If you're not really interested, do the decent thing and walk away. Conversely, if you do like her, don't be afraid to show it. Divorced women have been through enough and won't hang around if you're not honest.
Understand that it may take a while to trust you
This is especially the case if her marriage ended due to infidelity. Don't give her any cause to be suspicious, and gradually she'll learn to trust you, but it may take some time.